News
Rock and Roll Hall of Fame
Just so happy and excited that at last we are in the 'Hall of Fame'... it's such a great time for the fans, co's without them we would not be able to perform this music.

I'm just coming off of a tour with ARW, which was like being in the true YES band with Rick and Trevor. We played a lot of the wonderful music of YES and had the best time ever, reminding me of what really matters. That musical friendship and a sense of Harmony makes the music shine, and that's what we did in the early seventies and eighties. And here I am again with Rick and Trevor, really having such fun. Being accepted into the Hall of Fame is like icing on the cake of life...

-- Jon Anderson
Olias of Sunhillow
40 Year Anniversary Edition Pendant
To celebrate the 40th anniversary of Olias of Sunhillow, the beautiful circle, square and triangle symbol is now available as a brooch-jewelry or pendant. The limited edition of only 1,000 pieces is plated with real gold. Available now in our Online Shop.




The Circle, Square and Triangle are the main
parts of the sacred geometry of the Olias symbol
The Circle represents the EARTH
The Square represents the FOUR TRIBES
The Triangle represents the THREE SPIRIT BEINGS


Jon


ARW Tour Dates Announced!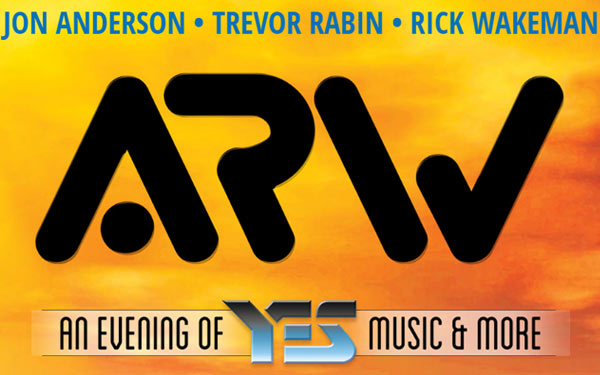 Anderson Rabin Wakeman Fall Tour Dates have been announced! Click Here for tour dates


Anderson / Stolt
Jon Anderson & Roine Stolt team up for 'The Invention Of Knowledge'
Anderson / Stolt, the brand new duo of legendary Yes vocalist & singer/songwriter Jon Anderson and progressive rock veteran Roine Stolt (The Flower Kings, Transatlantic), have announced the release of their collaborative album 'The Invention Of Knowledge' for 24th June 2016 via InsideOut Music.

Jon Anderson had this to say: "Music is always the driving force in my life...working with such a wonderful musician as Roine Stolt made the creation of this album very unique,we are very excited with the release of 'Invention of Knowledge'."

Roine Stolt adds: "It is not aiming at being new Yes music; just new music, modern and classical, rock and ethno, tribal and orchestrated, grooving and floating. Hopefully in the true spirit of "progressive" - leaning forward, surprising and also comforting with familiar run-arounds. We've been "inventing" as we go along - Jon is an endless source of new ideas. We've been bouncing ideas back and forth for months and as a result there are probably dozens of versions of these songs. It's been a very interesting and rewarding time and the result is just insanely detailed."

InsideOut label-head Thomas Waber comments: "I have been talking to Jon for ages about making an album of 'Yes music' – as Jon calls it - and Roine seemed like the perfect guy for him to work with. I am really happy that it has finally happened and I am also thrilled with the material they have come up with. I think it will please a lot of fans!"

The idea came to life swiftly off the back of a performance from Roine's band Transatlantic, and Jon Anderson on the Progressive Nation At Sea Cruise in 2014, and was initially instigated by InsideOut Music label boss Thomas Waber. The duo set about crafting new music in the spirit of early epic works such as 'Tales From Topographic Oceans', 'Awaken' & 'Olias Of Sunhillow', but giving it a modern twist. Written & recorded over the course of 1 and a half years, the tracks have been in a state of constant change as Roine and Jon swapped & refined ideas by sending tracks to each other via the internet. In March 2015, an ensemble was put together by Roine to realise the music live in the studio. Joining him there was Tom Brislin (who played on the Yes Symphonic tour) & Lalle Larsson on keys, Jonas Reingold & Michael Stolt on bass and Felix Lehrmann on drums. The sessions were also bolstered by appearances from Daniel Gildenlöw, Nad Sylvan, Anja Obermayer, Maria Rerych and Kristina Westas who all provided backing vocals.

The full track-listing for the album is as follows:

Knowing 17:45
Everybody Heals 13:20
Invention Of Knowledge 23:10
Know 11.20

Keep an eye out for more news in the coming weeks!

ANDERSON / STOLT online:
www.jonanderson.com
www.theflowerkings.se
www.facebook.com/theflowerkings

INSIDEOUTMUSIC online:
www.insideoutmusic.com
www.youtube.com/InsideOutMusicTV
www.facebook.com/InsideOutMusic
www.twitter.com/insideouteu
www.myspace.com/insideoutlabel

Visit the new InsideOut Shop:
www.insideoutshop.de

AndersonPonty Band
"Better Late than Never" Now Available
AndersonPonty Band Featuring Music Icons Jon Anderson & Jean Luc Ponty To Release New CD/DVD "Better Late Than Never"
Los Angeles - One of the most eagerly awaited releases of 2015 by the AndersonPonty Band, featuring music icons Jon Anderson and Jean Luc Ponty, is scheduled to hit the streets early Fall 2015! "Better Late Than Never" is the new album taken from a live performance, and enhanced with innovative production. The package includes a bonus DVD featuring outstanding performances by the band captured in September 2014 at the Wheeler Opera House in Aspen, Colorado.

The AndersonPonty Band has created some breathtaking new musical compositions. "Better Late Than Never" also showcases rearrangements of classic YES hits like "Owner Of A Lonely Heart", "Roundabout" and "Wonderous Stories", as well as some of Jean Luc Ponty's beloved compositions, with Jon's lyrical vocals and melodies enhancing the music and creating a very special and unique sound such as "Infinite Mirage" a new song incorporating Jean Luc's classic tune "Mirage".

YES's original singer/songwriter for 35 years, Jon Anderson has had a successful solo career, which includes working with such notable music artists as Vangelis, Kitaro, and Milton Nascimento. International violin superstar Jean Luc Ponty is a pioneer and undisputed master of his instrument in the arena of jazz and rock. He is widely regarded as an innovator who has applied his unique visionary spin that has expanded the vocabulary of modern music. Together these two music legends have formed a musical synergy that is unparalleled!

"A breakthrough feeling came as I sang with Jean Luc's music, to be in a band again is very exciting on many levels, we will play and sing our way around the world and have fun, for music is pleasure, music is all that is." - Jon Anderson

"Collaborating with Jon who is such a creative singer/songwriter is unlike any project I have done before. I knew that we had plenty of musical affinities to make it work, but the result is way beyond my expectations. It is also a lot of fun to reunite with these excellent musicians who played with me in the past, they really put their heart in this project and with Jon's creative input we are not just rehashing the past but giving a new life to the music we started developing decades ago." - Jean Luc Ponty

The AndersonPonty Band also includes Jamie Glaser on guitars - well known guitarist who has worked with Jean Luc Ponty, Chick Corea, Bryan Adams and Lenny White; Wally Minko on keyboards - virtuoso player and composer who has performed and recorded with many worldwide stars including Pink, Toni Braxton, Jean Luc Ponty, Tom Jones, Gregg Rolie and Barry Manilow; Baron Browne on bass who has played with Steve Smith, Billy Cobham and Jean Luc Ponty; and Rayford Griffin on drums and percussion, who has played with Stanley Clarke Band, George Duke, Jean Luc Ponty and Michael Jackson. The band visit the music created by Jon Anderson and Jean Luc Ponty over the years with new arrangements, virtuosic performances and new energy.

Jean Luc Ponty was originally approached by Jon Anderson with the idea of working together as far back as the 1980's. Now 30 years later the dream has finally come to fruition! In support of the new release, a world tour is currently in the works. Also, a videography documenting the making of the "Better Late Than Never" album will be released along with videos and performances.


AndersonPonty Band tour dates can be found on the Tour Page

For more information and forthcoming tour dates visit the official AndersonPonty Band website: http://www.andersonpontyband1.com/

AndersonPonty Band Facebook page: https://www.facebook.com/andersonpontyband1

Jon Anderson official website: www.jonanderson.com

Jean Luc Ponty official website: www.ponty.com

Manager: Jim Lewis, andersonpontyband@gmail.com

Booking agent: APA

O: (212) 205-4328 | C: (310) 895-6144 | F: (212) 245-5062

JLashnits@apanewyork.com| www.apa-agency.com

Press inquiries: Glass Onyon PR, PH: 828-350-8158, glassonyonpr@gmail.com

(interview requests contact Billy James at Glass Onyon PR)
Chris Squire
Chris was a very special part of my life; we were musical brothers. He was an amazingly unique bass player - very poetic - and had a wonderful knowledge of harmony. We met at a certain time when music was very open, and I feel blessed to have created some wonderful, adventurous, music with him. Chris had such a great sense of humor... he always said he was Darth Vader to my Obiwan. I always thought of him as Christopher Robin to my Winnie the Pooh.

We travelled a road less travelled and I'm so thankful that he climbed the musical mountains with me. Throughout everything, he was still my brother, and I'm so glad we were able to reconnect recently. I saw him in my meditation last night, and he was radiant. My heart goes out to his family and loved ones.

Love and light.....Jon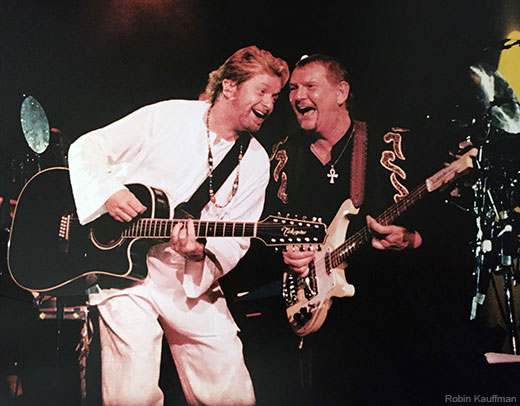 Awaken with Todmobile
This from Jon, regarding his performance of "Awaken" with Todmobile in Iceland back in November 2013:
This verson of 'Awaken' with Todmobile lifted my heart and soul so much, I want everyone to enjoy it... the wonderful musicians and singers of the band plus the choir and Orchestra there in Iceland two years ago really sounded amazing to me, the proof is in this video. What a wonderful experience it was for all of us to honor the music of Yes...


love and 'light'
Jon


Here is the video. Make sure to watch in HD!
Hear Jon's "Mysteries of Music" Special
Jon has provided audio for the "Mysteries of Music" program he recorded a few years back, which was originally broadcast on SiriusXM Satellite Radio.

In this 40-minute special, Jon talks about his own musical development as well as his appreciation for World Music and the sounds of nature. The soundtrack includes many examples of these topics, as well as the YES masterpiece "Awaken".

Enjoy!